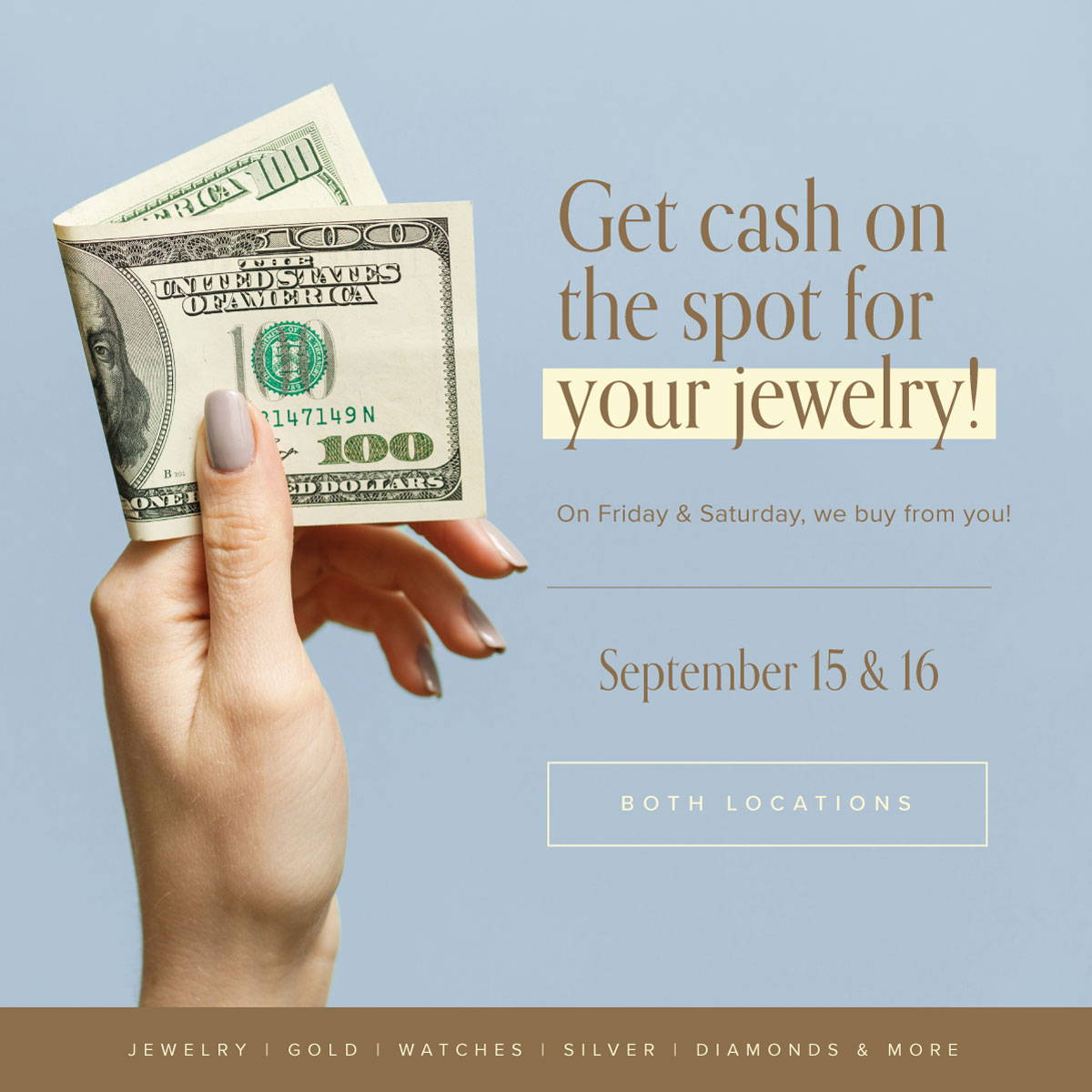 Why sell your jewelry to Braunschweiger?
We don't just buy jewelry!
We buy fine jewelry, gemstones, antique, estate, vintage jewelry, Rolex, pocket and fine watches. Don't have jewelry? We also buy sterling flatware, dental gold, and other items made from silver and gold. Your precious collections are always worth our time.
We make you an offer to buy your jewelry and you get cash right on the spot. No waiting game or anxiously awaiting someone to bid on your item.
When you come into one of our stores, you will find a real person who evaluates your jewelry with the love and care that you would.