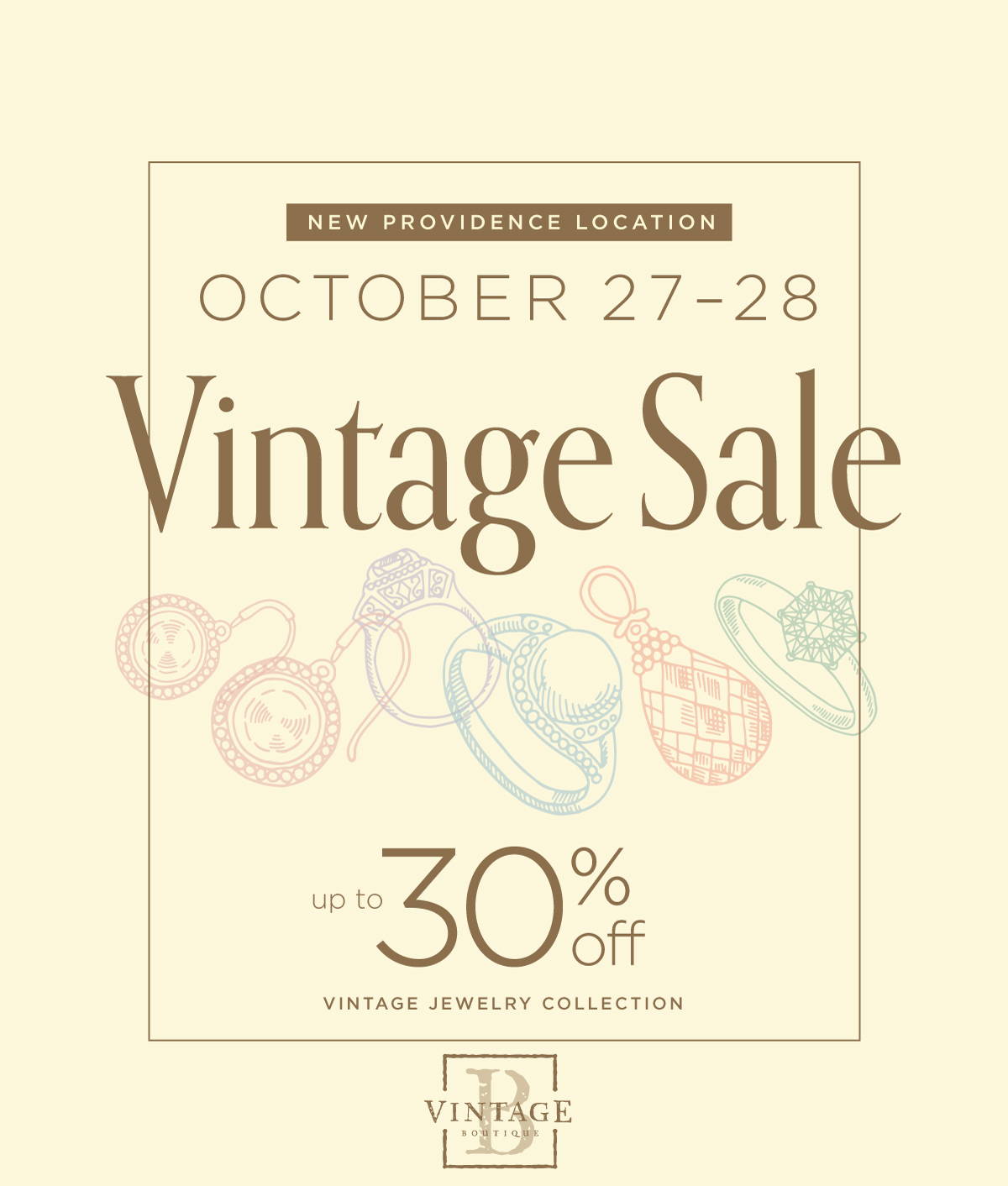 Everything old is NEW again!

If you are ready to explore a new look and style, shop our Vintage and Estate Jewelry sale in our New Providence location, where our entire collection will be available for up to 30% off!

See what's waiting just for you at our New Providence store!

Click below to preview the collection. Sale is in-store only.